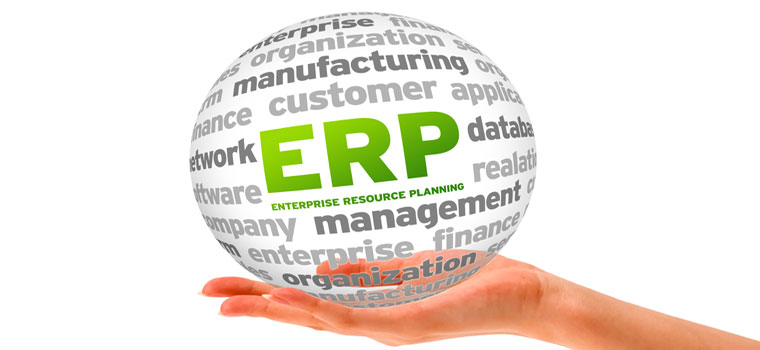 ERP Implementation
Radiant's delivery capabilities with Oracle extend towards the following functional areas:
Oracle Applications, Oracle E-Business Suite, Oracle Forms & Reports, Oracle RDBMS, Oracle Database Management and Administration.
Oracle R12 Enterprise Application Upgrade
Radiant has a core group of Senior Oracle Consultants with 15+ years of experience who bring in a vast functional, technical and system integration knowledge to the table.
Radiant succesfully completed the Oracle EBS R12 Upgrade for our major client Sandals Hotels & Resorts, Jamaica. Overcoming a lot of challenges such as planning, project scheduling, user training & narrow window to minimize downtime, Radiant can take the pride of completing this rapidly and in a cost-effective manner.
Radiant offers excellent post-production support after the upgrade.
ORACLE APPLICATIONS
In Radiant Technologies we have expertise with Oracle Applications functional and technical implementation. The solutions customized by us have facilitated information-driven business processes of our global partners that connect, automate, and energize their businesses. We cater to all major aspects of Oracle application requirements and deploy it for the following purposes:
Financial Management
Human Capital Management
Procurement
Project Management
Supply Chain Management
Corporate Performance Management
Customer Relationship Management
Our Oracle application development solutions can incorporate methodologies or tools such as:
Traditional:
This PL/SQL environment based tool provides Oracle Framework and the batch reporting solution made available through Oracle reports.
Java Based:
With the advancement in the use of Java/J2EE technologies, Oracle has also provided this UML based modeling environment.
Our well-defined skill sets with Oracle E-Business Suite combines the benefits offered by both the tools.
ORACLE E-BUSINESS SUITE
Oracle E-Business Suite is a completely integrated, well-defined suite of business applications for global enterprises. We provide the implementation services of all the important modules as per our client's specific needs. The E-Business Suite modules that we customize and integrate provide quality business information for efficient decision-making in the global market.
The various E-Business Suite modules we customize and integrate:
Logistics
Service
Customer Data Management
Maintenance
Advanced Procurement
Interaction Center
Projects
Contracts
Learning Management
Sales
Corporate Performance Management
Order Management
Intelligence
Product Lifecycle Management
Supply Chain Execution
Customer Relationship Management
Manufacturing
Supply Chain Management
Financials
Marketing
Supply Chain Planning
Human Resources Management
SERVICES:
Our dedicated Oracle database administrators provide following services:
Planning for backup and recovery of database information
Creating primary objects (tables, views, indexes) once application developers have designed an application
Modifying the database structure, as necessary, from information given by application developers
Enrolling users and maintaining system security
Ensuring compliance with your Oracle license agreement
Installing and upgrading the Oracle server and application tools
Allocating system storage and planning future storage requirements for the database system
Monitoring and optimizing the performance of the database
Controlling and monitoring user access to the database
Maintaining archived data on tape
Backing up and restoring the database
Contacting Oracle Corporation for technical support
Creating primary database storage structures (table spaces) after application developers have designed an application